Lesson SERIES
Arizona Practice Test and Answers
This practice test will help prepare you for your upcoming process server test that is often required before you're able to start a successful process server career. The test and answers are in a downloadable PDF file that you can easily print out and study whenever you want.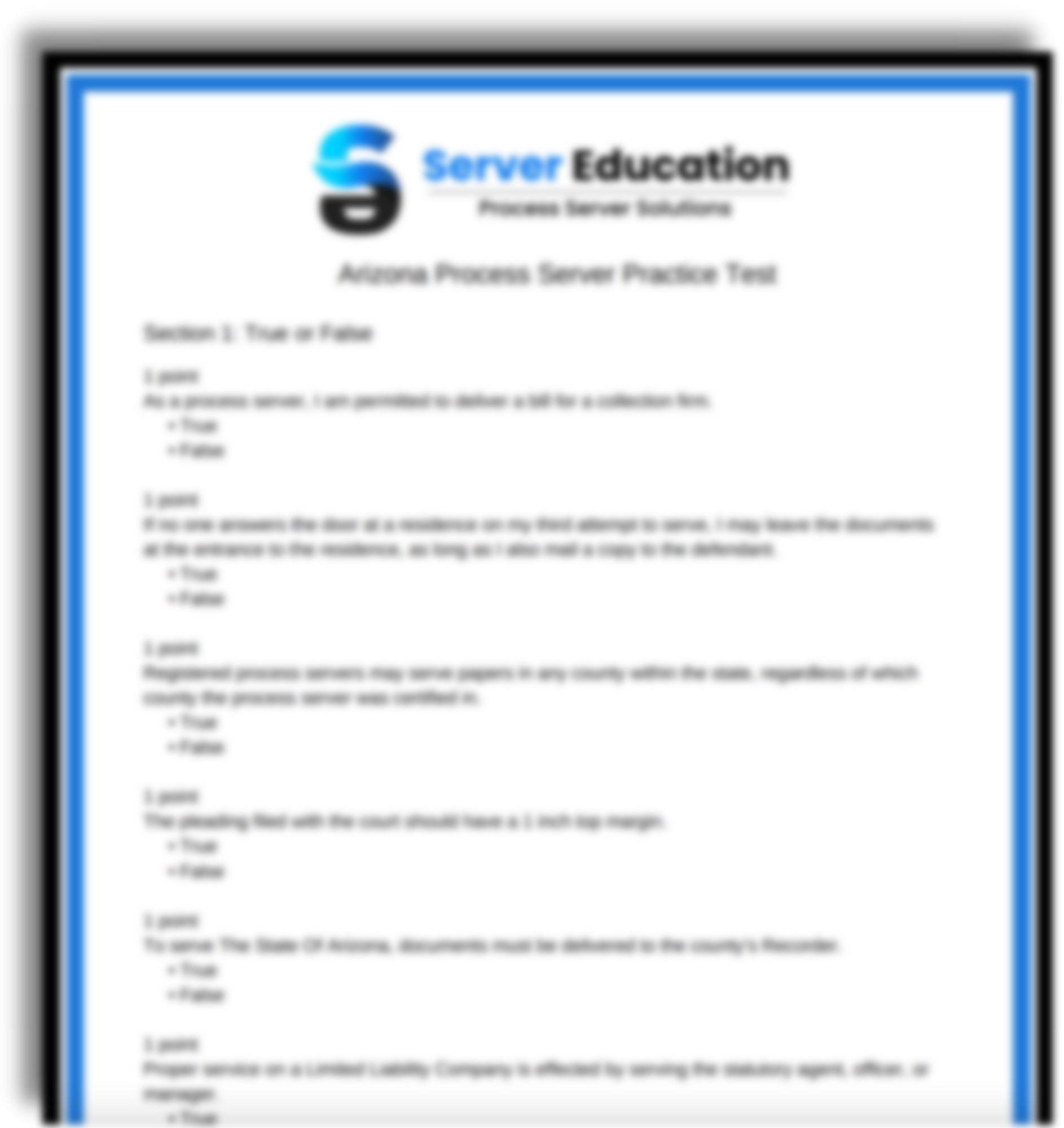 This practice test was developed to help you reach your full potential when taking the Arizona state exam.
Arizona Practice Test Reviews
I appreciate you creating this study test with answers. It was a great help and I passed the test with the state the first time – I am grateful!
Jessica, Phoenix, AZ
I was completely overwhelmed with what exactly to study for. There's so many laws and statues and case law. Your study test was very helpful to focus my attention on what was needed to pass the test.
I thought it was going to be a lot harder. I liked the study test it gave me a real idea what the test was going to be like. Thank you.
Created with